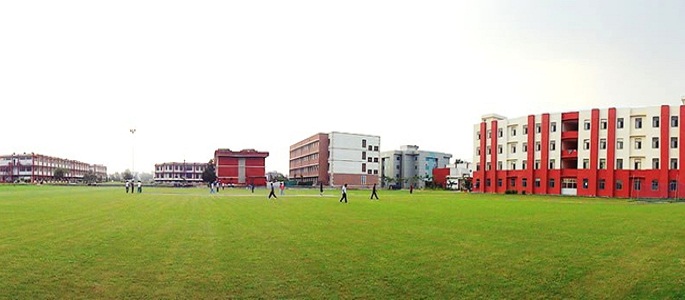 Top Distance Education Universities for distance learning courses
Distance education has always been a great option for students who are not able to do traditional education. It has emerged as one of the best alternatives to the old traditional ways of education.
Distance education can be done from open colleges or universities. With advancements in the technological field, some universities are now also providing distance learning through the use of the internet.
The professionals who are experts in their own subjects conduct lessons and broadcast them. They ask questions, give assignments, suggest important portions, and even conduct tests also.
Top 6 Universities and Courses offered by them
In India, there are many universities that provide the option of distance learning. In this article, we will discuss the top 6 universities that offer top distance education as well as the courses offered by them.
IGNOU- Indira Gandhi National Open University
This is one of the most popular and sought universities in India that offers various courses under its distance learning education program. It is the number one university that is responsible for DEP, which means the distance education program.  Their focus is on quality education that is provided by excellent teachers.  They promise knowledge, commitment, motivation and professionalism on the part of the teachers and offer high-level education. Their open distance learning involves audio, print, video, teleconferencing, and multimedia and provides complete quality education.  The various courses offered are- master of business administration, master of computer applications, and the bachelor of business administration, Master of Arts, Master of Commerce in finance and taxation and various other short and long term courses.
It was established in 1929, in Tamil Nadu.  It holds ranks among the top universities in India that offer various kinds of open/ distance learning courses. The students can find many courses in various streams like art, science, engineering, management and commerce. The institute offers 501 distance learning programmes in various postgraduate, undergraduate, diploma and certificate courses.  The institute has a great infrastructure, strict administration, and computer labs and is totally well equipped.
Maulana Azad National Urdu University-
It is established in Hyderabad and has nine regional centers.  The university offers a wide variety of courses under its distance education programs like undergraduate, postgraduate courses, diploma, and certificate courses. Among the many courses offered are also the much preferred professional postgraduate courses like MBA, MCA and the undergraduate course of bachelor of business administration.
It stands for Narsee Monjee Institute of Management Studies, and the University is ranked in the top 10 Indian institutions that offer distance MBA and other courses. All the distance learning courses offered at this university are approved by the Delhi Education Council, DEC. the courses offered include certificate programs for digital marketing, business management, and corporate communication. The diploma courses are offered for the duration of 1 year in these: business administration, financial management, human resource, banking and finance, international trade, services management and several others. The post-graduate programmes include these courses for two years: HR, international trade, marketing, finance and business.
ICFAI, institute of chartered financial analysts of India-
It is established in Telangana, India in the year 1984. It has its centers in various places across India – Dehradun, Jharkhand, Nagaland, Meghalaya, Raipur, Mizoram, Jaipur, Himachal Pradesh, Tripura, Sikkim, and Hyderabad.  The various learning programmes include the MBA, BBA, and MCA. Other distance learning courses include subjects in the fields like arts, languages, law, and teaching. The Institute is not for profit and also offers certificate courses in management, finance, HRM, marketing and hotel management. These are offered through free online programs.
Xavier school of management-
It is located in Jamshedpur and was founded by Jesuits in 1949. It offers a consolidated program for business management that can help the candidate to earn a PG certificate through distance education. The other courses are also offered by XLRI for the duration of 12 months; they are PG certificates in – HRM, business management, retail, industrial labour law, and sales and marketing.
What are the advantages of Distance learning?
There are many benefits when it comes to distance learning.  Firstly, distance education expands the access to training and education for the people who are unable to attend the regular classes and lectures due to many reasons. This kind of learning is very different from the old techniques of learning. Since it is flexible, it reduces the time constraints and the students taking these lessons can carry out their responsibilities.  The students can have access to a variety of professionals from experiential backgrounds.  Distance education is a medium for innovation of institutions.
Secondly, it is as beneficial as the face to face studying and learning. It is definitely a broad way of teaching and education. With the usage of so many tools along with programs, distance learning has become even more popular. The other benefit is that it is less costly than direct face to face teaching.
Students get amazing experiences and have higher satisfaction levels in terms of learning. It is also a great option if some candidate is unable to attend classroom teaching due to illness or other health issues.
Because of so many advantages, more and more people have taken the option of distance education.
Why is distance learning the best option for working professionals?
Affordable- the courses offered are less expensive than the regular courses offered by the universities in India. Mostly, the courses are of shorter duration like 6 months, 1 year or 2 years and cost about 10,000 rupees for a semester approximately.
Adds to your career- it adds to your data, and helps you to fetch much preference over other candidates when it comes to placements. It helps the person to secure a higher spot in the workplace.
Thus, distance learning is an excellent choice for professionals as well as students. Due to so many added benefits, this option is taken by many people all over India.